Are you thinking about getting a new boiler? Have you considered all of the necessary things to make sure you get the best one for your home? Getting a new boiler is a big investment, so we understand how important it is to make the right choice. To help you out, we have created a handy guide to help you through the process.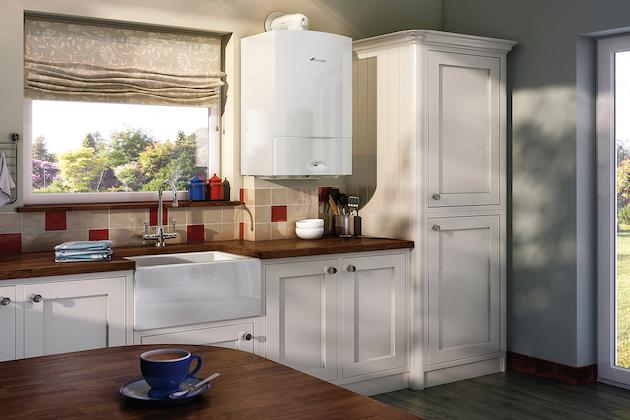 Which manufacturer is best?
There are so many different boiler manufacturers availble to you on the market and only you can decide which one is right for your home. When you are browsing, you are likely to see lots of big name brands (such as Ideal and Baxi) as well as smaller, unknown brands. You may notice that the big brands charge slightly more for their boilers in some cases, as you are paying for their brand name. While this doesn't necessarily mean they are better- it does mean they have built up a respectable brand, so that is something to think about.
Each manufacturer will offer different features, such as lower prices, excellent quality, or great customer service. Sadly, it will be hard to find all of these qualities in one brand, so you need to decide what is most important to you.
Which boiler type is right for you?
There are three main boiler types. System and conventional boilers are best for larger homes that have a high demand for hot water. They require free loft space to store their components, as they both operate with water storage cylinders.
The other type to consider is a combi boiler, which is better for smaller homes. They operate from mains water, so require components besides your boiler unit. This means your hot water is heating as and when you need it, which is incredibly practical and efficient. However, this means they struggle to keep up with a high demand for water, so are better for homes with smaller families and lower hot water demand.
Where will your boiler go?
Boiler units are much more compact now, so can be wall mounted and stored in kitchen cupboards. This is ideal as it keeps them out of sight and out of mind, but still close enough in case of an emergency.
However, we know this isn't practical for all homes, so you can also considering airing cupboard, under the stairs cupboard, and any other space you may have free. This choice is up to you as you know where it will be most practical.
Need a new boiler in Cheltenham?
We install new boilers across Cheltenham, Gloucester, Brockworth, Chedworth, Winchcombe, Snowshill, Tewkesbury, Evesham, Eckington and Stroud. For more information, give us a call today on 01242 693723 / 07894 200727 or email us at petemayne16@gmail.com. You can also check out the contact form on our website!