Getting a new boiler is a big investment, so you need to be sure you are choosing the right one for your home. There are three main types to consider: combi, conventional and system. You may also come across condensing boilers. All boilers are required to be condensing boilers by law, as they are the most efficient by far- saving over 95% of energy from going to waste. We recommend you research all three types thoroughly before making your decision, and we have created a handy guide to get you started.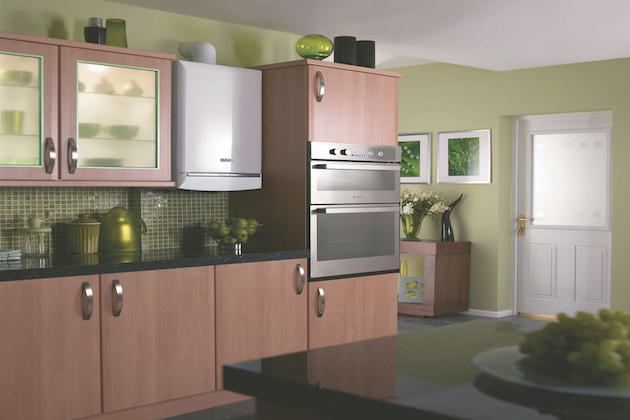 Conventional Boilers
Conventional boilers require hot and cold water tanks, usually stored in the loft. They are a relatively efficient boiler, especially as they are required to be condensing, and use the hot water very effectively. They do not rely on mains pressure, so can provide consistent and reliable hot water, even with several appliances running at the same time.
Typically, they are best suited to larger homes as they need a lot of space for the two water tanks and water storage cylinder. There are also several drawbacks that come with having a water tank. You will need to make sure it is insulated correctly, so no heat energy will be able to escape.
System Boilers

System boilers are an ideal middle ground between combi and conventional boilers. Most components are built into the boiler unit, so they only require a water storage cylinder. This makes them ideal for homes that don't have enough space for storage tanks. They are also ideal for homes with a high demand for hot water, as they can easily meet this.
There is a need for a storage cylinder which would typically be placed in an upstairs cupboard. The downsides to your water storage cylinder are the same as above, with conventional boilers.
Combination Boilers

Combi boilers are practical and compact, making them a very popular choice for boiler installs. Unlike other types, they do not require water tanks or cylinders. They heat your water directly from the mains water supply as and when it is needed, saving you time- as well as being much more economical, since no hot water is ever being stored. The boiler can also easily be installed in one of your kitchen cupboards, making them ideal for a smaller home.
They are best suited for smaller homes with only one bathroom- as using more than one appliance at the same time will create a decline in water pressure. They also will struggle to meet a high demand for hot water as they lack a storage tank. Combi boilers are also not compatible with solar thermal panels.
Need a new boiler in Cheltenham?
We install new boilers across Cheltenham, Gloucester, Brockworth, Chedworth, Winchcombe, Snowshill, Tewkesbury, Evesham, Eckington and Stroud. For more information, or to arrange a quote, give us a call on 07894 200727, fill out the contact form on our website, or email us at petemayne16@gmail.com. We hope to hear from you soon!