Are you thinking about installing a new bathroom? Not only will it look much nicer than it does currently, but there are also several other benefits of upgrading! Not yet persuaded? Keep reading to find out more.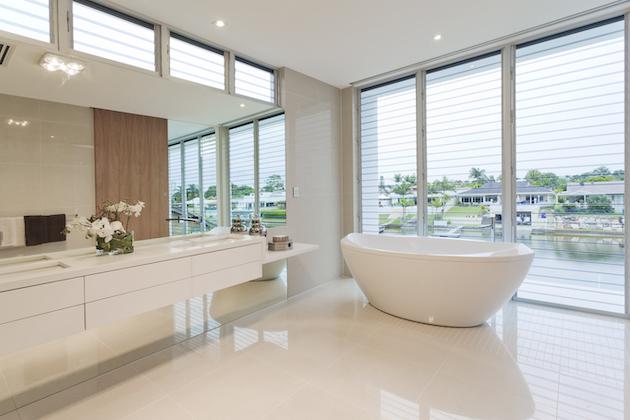 Having the bathroom of your dreams
Upgrading your bathroom will finally leave you with the bathroom you deserve! There is nothing better than waking up in the morning and looking forward to your new waterfall shower or getting ready in your new vanity station. Whatever bathroom upgrades you opt for, we will always make sure you get exactly what you want!
More practical
Having a new bathroom makes it much more practical for you and your family. Your bathroom can be designed to suit your needs specifically, making it great for the future. For example, if you and your partner both need to get ready at the same time, it could be useful to install a double vanity mirror and double sink. This helps to keep your bathroom routines moving in the morning.
Less cluttered
Designing your bathroom means you get the chance to add more well-needed storage. Solutions such as over the door storage, shelving units and mirror cupboards are all great ways to add more storage. It is common for bathrooms to become cluttered with toiletries, makeup and towels, but adding the right amount of storage helps to keep it nice and tidy.
More luxurious
Redesigning gives you the chance to add luxury touches to your bathroom that you may not have had before. You could finally treat yourself to a waterfall shower head or invest in a statement piece bath for you to enjoy. Creating a spa-like feel in your bathroom makes it the perfect place to start and end your day. Adding to this feeling, you could change your bulbs so they can be dimmed and add wooden pieces such as storage shelves.
A new look
Changing up your bathroom means you can choose a whole new look. The style of your bathroom is important, as you want it to look stylish for years to come. White bathrooms with splashes of bright colour creates an exciting look, while white and black can look more timeless. Changing your wall colour and flooring can also help your bathroom to look like brand new.
Need a new bathroom in Cheltenham?
We install new bathrooms across Cheltenham, Gloucester, Brockworth, Chedworth, Winchcombe, Snowshill, Tewkesbury, Evesham, Eckington and Stroud- so you're never far from a great team of plumbers! To get in touch, give us a call on 01242 693723 / 07894 200727 or email us at petemayne16@gmail.com. We hope to hear from you soon!